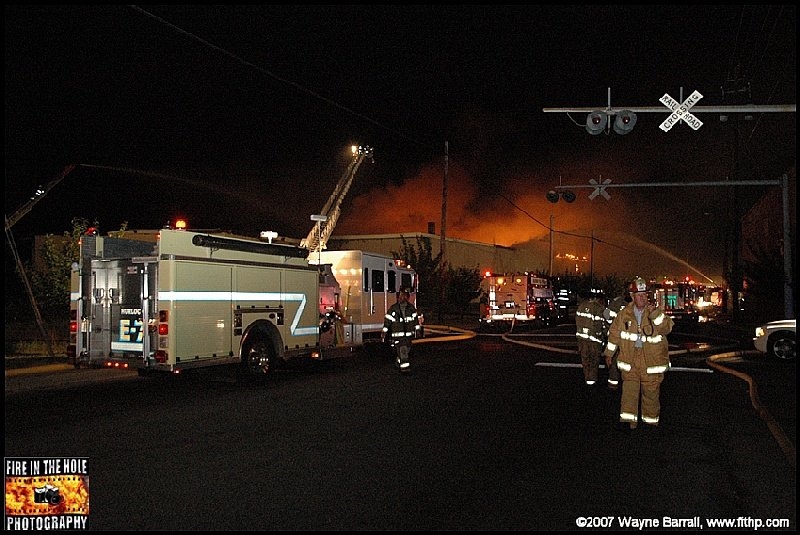 5/10/2007 – A massive fire that ripped through a warehouse in Cambridge late Thursday night caused an estimated $1 million in damage.
According to the Maryland State Fire Marshal's office, it took 150 firefighters four hours to contain the five-alarm fire that destroyed the 28,000-square-foot wood-framed metal-sided vacant warehouse located on the 100 block of Washington Street. Officials say 1.2 million gallons of water were used to fight the fire.
The warehouse also contained three vacant business suites.
Cambridge Fire Chief Jeff Hurley said the situation could have been worse.
"We had a lot of problems when we first got here with the wind", Hurley said. "Blowing large embers were flying over resident sections onto the roofs and we quickly got that under control."
Fire investigators say the blaze originated at the west end of the structure. The cause of the fire is still under investigation. No smoke or fire alarms were present. No injuries were reported.
Photographs by : Wayne Barrall