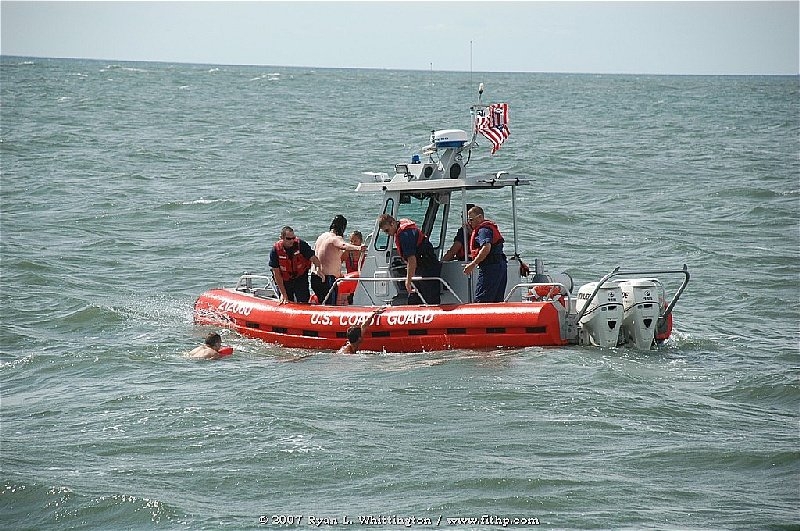 7/28/2007 – Just before Ocean City Beach Patrol went on Duty, you could hear screams coming from the beach. The screams were coming from the family of a swimmer in distress.
The swimmer was caught in the rip current and was being taken into the inlet.
Ocean City Beach Patrol (OCBP) was in the inlet area when they heard the report.
Two members from OCBP entered the water and made the resuce of two distressed swimmers.
The United States Coast Guard was called to assist.
Ocean City Fire/EMS responded to the USCG Station to assist with patient care.
Photographs by : Ryan Whittington