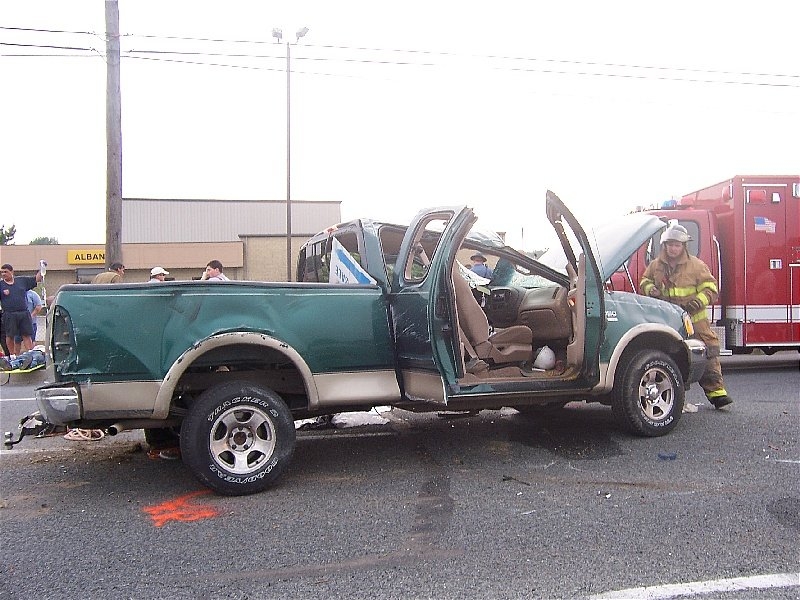 7/30/2007 – At 1852 hours Kent County E.O.C. alerted Station 48, Medic 68, Trooper 2, & Trooper 4 for a reported MVC with Ejection.
Bystanders reported that there were a total of possibly 5 patients with at least 2 patients ejected.
B-48 arrived on scene and confirmed that there were a total of 7 patients. After the crew from B-48 (R. Whittington & S. Givans) triaged, they found two patients were priority ones with head injuries, and the other five were priorty twos & threes.
ALS crews arrived and began to treat patients and prepare for transport.
Command 48 shut down South Dupont Highway in both directions and landed both helicopters in the highway.
Responding Units:
B-48, A-48, Engine 48-1, Engine 48-3, 48-8, Medic 65, Medic 68, Medic 67, A-49, A-55, B-49, C-50, Medic 601, Trooper 2, Trooper 4, DSP, FPD, & Fire Police.
Photos By: Member of Station 50 & Ryan Whittington