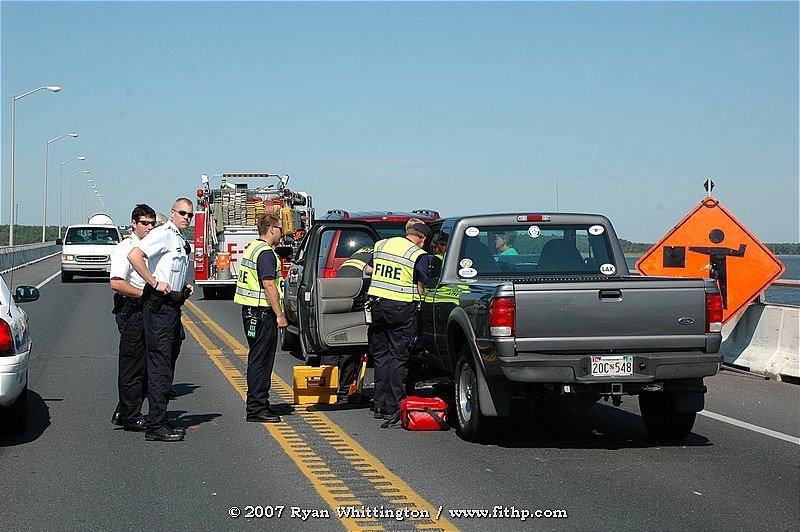 8/14/2007 – Ocean City Fire/EMS Crews responded shortly after 1015 for a reported vehicle accident on the Route 90 Bridge.
Ocean City Engine 16 arrived on location under the command of 42-A (G. Rickards),
42-A passed command to Lt. Temple. Lt. Temple established Route 90 Command.
Paramedic 3 arrived on scene and began to assess pts. to find that there were no injuries.
The crew from Engine 16 secured the vehicle and cleaned debris from the road way.
OCPD shut the Route 90 bridge down from approx. 15 minutes. This caused a backup to the Berlin Exit (589).
Lt. Temple terminated command and all units cleared.
Units Responding: Engine 16, PM 3, PM 1-1, ES41-A, OCPD.
Photographs by : Ryan Whittington