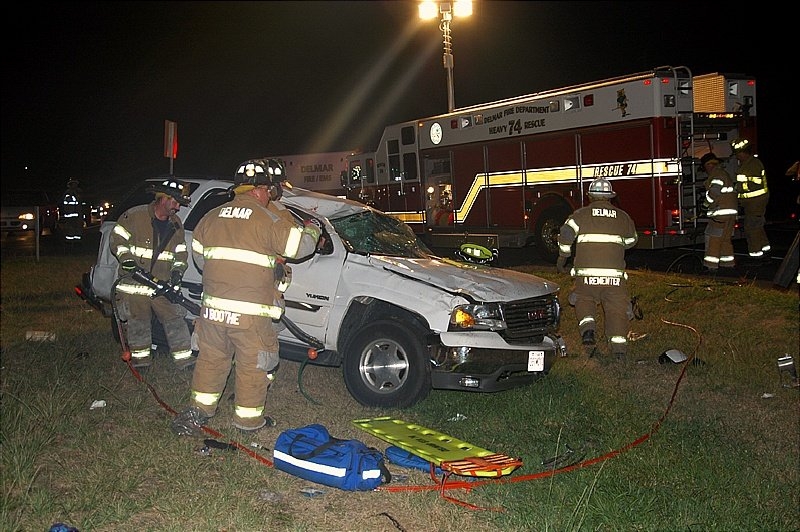 8/17/2007 – At 10:26pm the Wicomico County 911 Center alerted Sta.74 Delmar for a motor vehicle accident with rescue on Rt.13 south in the area of Chestnut St. Command 74-16 (S Johnson) arrived to find a single vehicle accident with entrapment in the median strip of Rt.13.
Rescue 74 arrived led by 74-17 (A. Rementer) and set up for a cut job. Crews used the "Hurst" tool to remove both the driver side front and back doors.
Engine 74-3 arrived and used their "Hurst" tool to remove the passenger side front door. Command requested a third ambulance from Salisbury to respond to the scene.
After the rescue was complete EMS crews transported two pri-2 and three pri-3 patients to PRMC in Salisbury for treatment.
The driver said that she tried to avoid hitting a pedestrian that was crossing the highway when she lost control and overturned her SUV several times.
Photographs by : Wayne Barrall