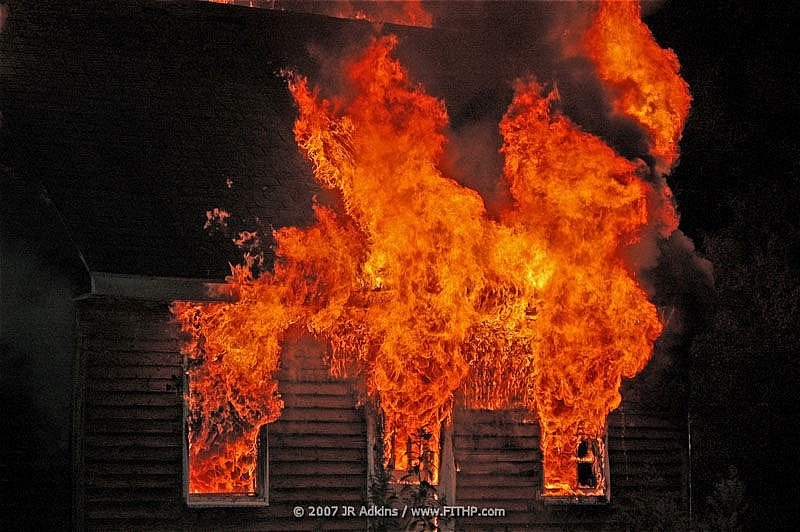 8/19/2007 – At 0054 Hours Sharptown Fire Department was toned out for an unknown type fire. At 0056, the call was upgraded to a structure fire.
Cecil Bradley (14-17) had Railway St. command while Tommy Bowden (Deputy 14) had operations.
All units cleared at 0430 Hours.
More of this story will be posted at a later date. Currently the State Fire Marshals Office has the incident under investigation.
Units Responding :
Scene – 1404, Rescue Engine 14, 1402, Squad 14, A-14, Engine 901, Rescue 906, Tower 81, Engine 8103
Station – Tanker 905, Engine 7401
Photographs by : JR Adkins