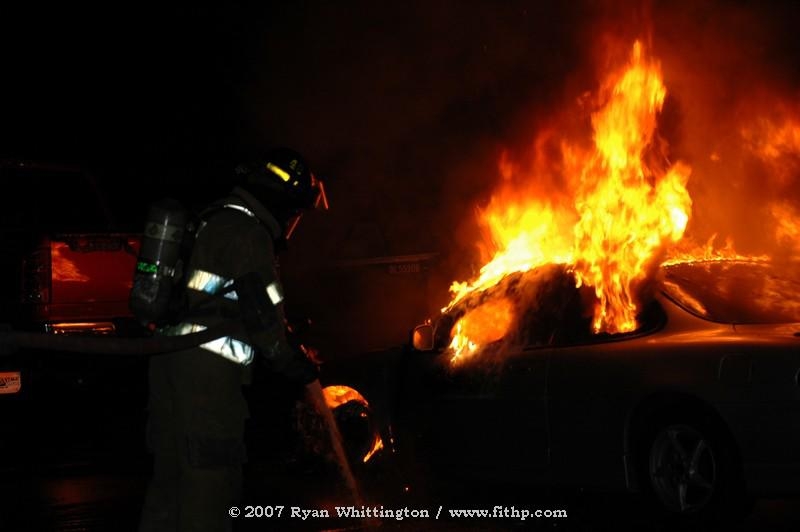 8/28/2007 – Just before 0100 hours Kent County Dispatch alerted station 48 for a car fire with exposures. Resuce Engine 48-1 responded with 48-20 (Captain R. Watts).
Captain Watts arrived on location to find a single vehicle fully involved with esposure to another pick up truck.
The crew of Engine 1 quickly knocked the fire with a inch and three-quarter handline with assistance from the crew of Engine 2.
Units on scene: Resuce Engine 48-1, Engine 48-2, B-28, Fire Police.
Photographs by : Ryan Whittington