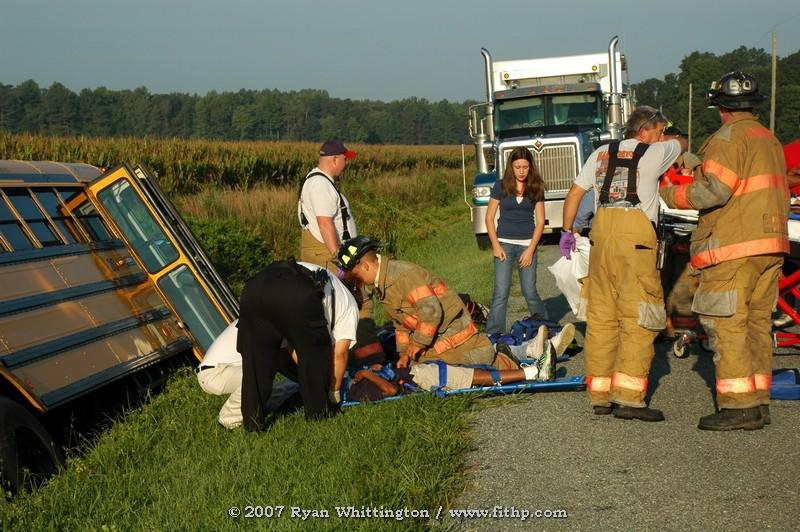 8/28/2007 – At 0716 hours, Kent County E.O.C. alerted Station 50 (Harrington, DE), Medic 68, Medic 65, & Trooper 2 for a school bus accident in the 1000 block of High Stump Road.
Command 50 responded and was advised by Kent Center that there was reported a total of -9- patients unknown injuries. This incident was then quickly upgraded to a MCI. This then brought in Sussex County Medic 107, Caroline County Medic 393, additional BLS units from Station 48, 42, and Sussex Station 78.
Ambulance 50, quickly triaged the patients and began patient care. There were a total of 10 patients transported. One patient was flown to the Trauma Center at Christian Hospital by Delaware Trooper 2.
The other students on the bus were released to their parents or to Lake Forest School Officials.
Units on scene: Ambulance 50, Command 50, Rescue 50, Engine 50, B-78, B-48, A-42, Medic 65, Medic 68, Medic 107, Trooper 2, Delaware State Police, and DSFP.
Photographs by : Ryan Whittington