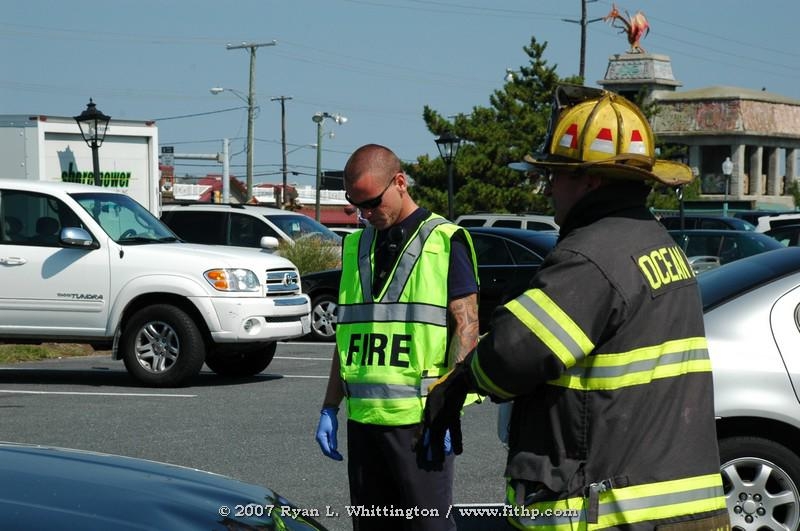 9/3/2007 – Ocean City started the Labor Day Holiday off with a vehicle accident in the area of the Stowaway Grand Hotel on Baltimore Avenue. OCVFC Chief 52 arrived on location to find a two car MVA with minor damage.
Paramedic 1 arrived on location and began to assess victims. No injuries were reported.
ES42-C arrived on location and assisted all units working.
Units On Scene: ES42-C, Engine 3, PM-1, Chief 53, OCPD.
Photographs by : Ryan Whittington