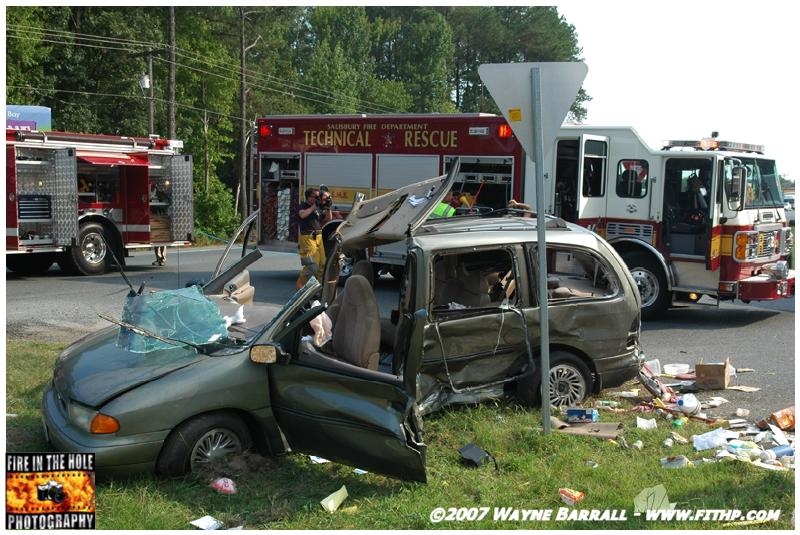 9/6/2007 – Just seconds after Sta.74 Delmar being alerted for a working apartment fire (photo story below this one) the Wicomico Co EOC alerted Sta.74 Delmar again for a accident w/ injuries & rescue on Rt.13 x Stage Rd in the northbound lane.
74 Command who was just getting on scene of the apartment fire requested Sta.6 Parsonsburg and Rescue 16 who was already enroute to the fire to handle the rescue. Paramedic B-74 changed its response from the fire to the rescue.
I do not much info on this alarm as I was on the fire but did get overthere in enough time to shoot a few pics of the aftermath.
Delmar was a very busy place to be in the afternoon.
Photographs by : Wayne Barrall