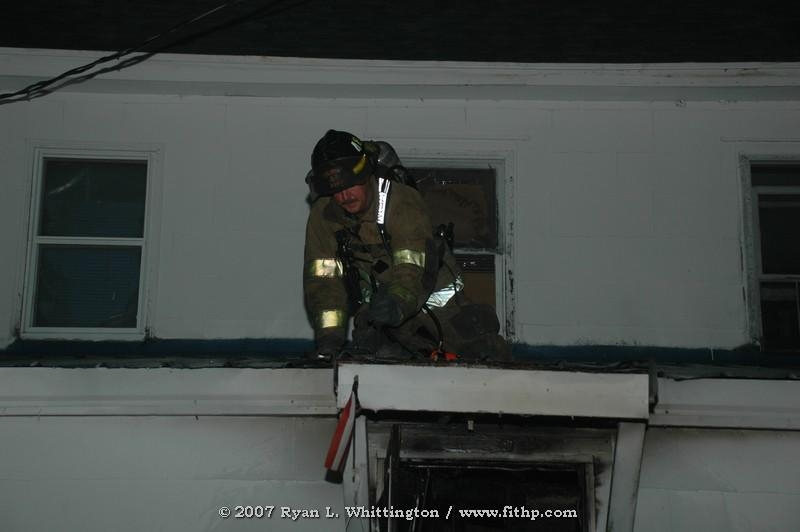 9/9/2007 – The Felton Fire Company was alerted in the early morning hours for a reported house fire. Rescue Engine 48-1 responded and found a two-story family dwelling with light smoke conditions.
Interior crews quickly knocked a small fire with a 1 3/4-hand line. Other firefighters off Engine 48-2 assisted with overhaul.
One of the homeowner's was transported to the local hospital for smoke inhalation.
Remember! Check your smoke detector weekly!
Photographs by : Ryan Whittington