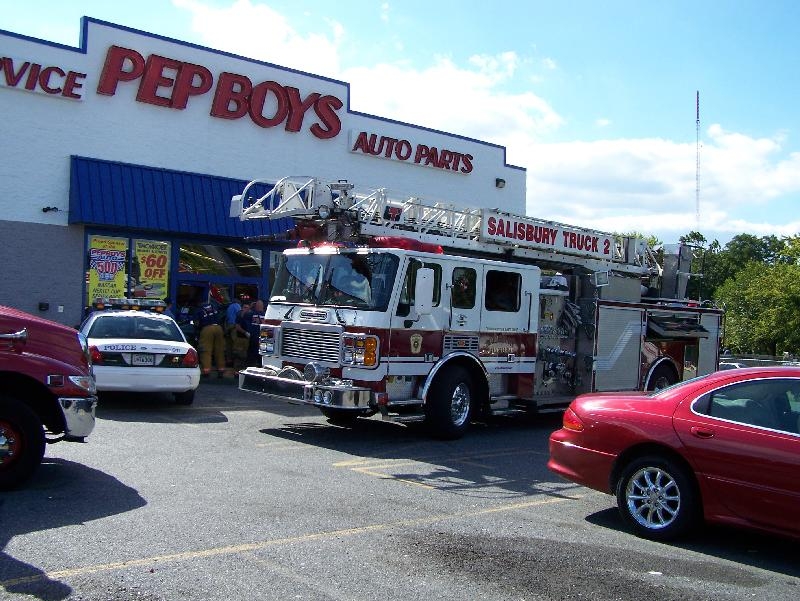 9/17/2007 – At 1509 hours, Station 2, Salisbury was alerted for a vehicle into a building on Route 13 at Pep Boys. Crews arrived to find a black Mazda MPV located in the front door of Pep Boys.
Witnesses stated that the driver lost control of the vehicle, the vehicle jumped the curve and hit the front door. There was no structural damage to the building, only cosmetic.
The driver refused care and Station 2 apparatus cleared the scene at 1533.
Units Responding :
Scene – Truck 2, Paramedic 2, Salisbury City Police
Photographs by : Billy Adkins