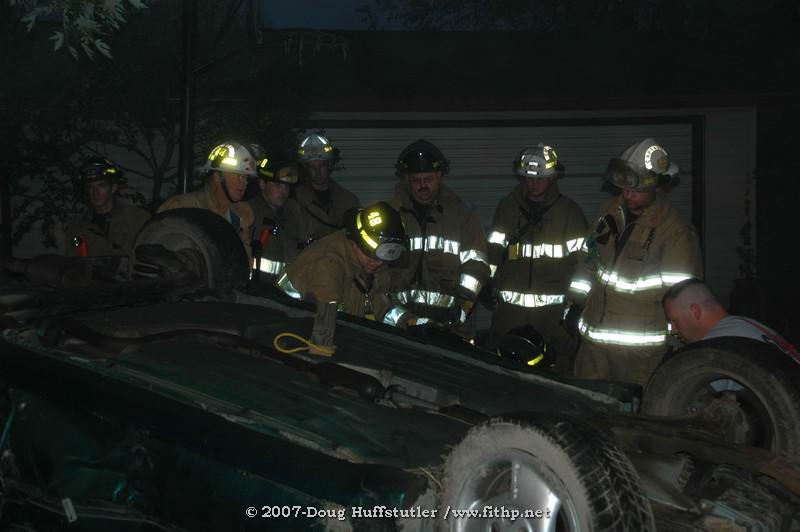 10/4/2007 – At 0621 hours, Kent County E.O.C. alerted Station 48 (Felton), Medic 68, & DSP Trooper 2 for a MVC in the 600 Block of Sandlewood Drive.
B-48 arrived on scene and found a single vehicle on its top with one patient still trapped. FF/EMT O'Connor began pt. care on the stable patient in the vehicle. Rescue-Engine 48-1 arrived on scene under the Command of Deputy Chief Thompson. Chief Thompson established Sandlewood Command.
The crew from 48-1 began to extricate the patient from the vehicle under the direction of Captain Watts. It took the crew several minutes to stabilize the vehicle and free the patient.
The patient was transported to Kent General Hospital in Dover via ground. Trooper 2 was down due to weather.
Units Responding: B-48, A-48, Rescue/Engine 48-8, Engine 48-3, Utility 48-8, Medic 68, DSP, 48 FP.
Photographs by : Ryan Whittington