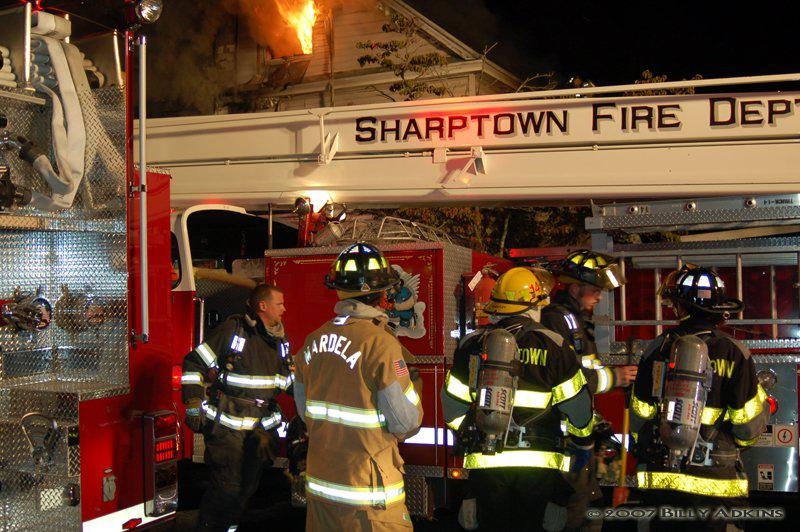 10/6/2007 – At approximately 2020 Hebron VFD, was alerted for a working structure fire at Lillian St. in Hebron.
Car 5 (Chief Beach) arrived to find a 2½ story single family dwelling well involved, with fire on 2nd floor and in the attic.
Crews on the attack lines had to deal with hot electric lines arching, until power could be turned off. The fire was brought under control in about 1 hour, with extensive overhaul.
Mardela VFD, Delmar VFD, was on the initial. West Side was alerted to Stand-by and moved to the scene. Tower 5, was out of service, Sharptown Truck 14 was called to the scene. Laurel (Station 81) moved up to Hebron, Vienna (Station 11) moved up to Mardela.
1 firefighter was transported to PRMC for heat and dehydration.
Units cleared the scene at 0031.
Photographs by : Billy Adkins