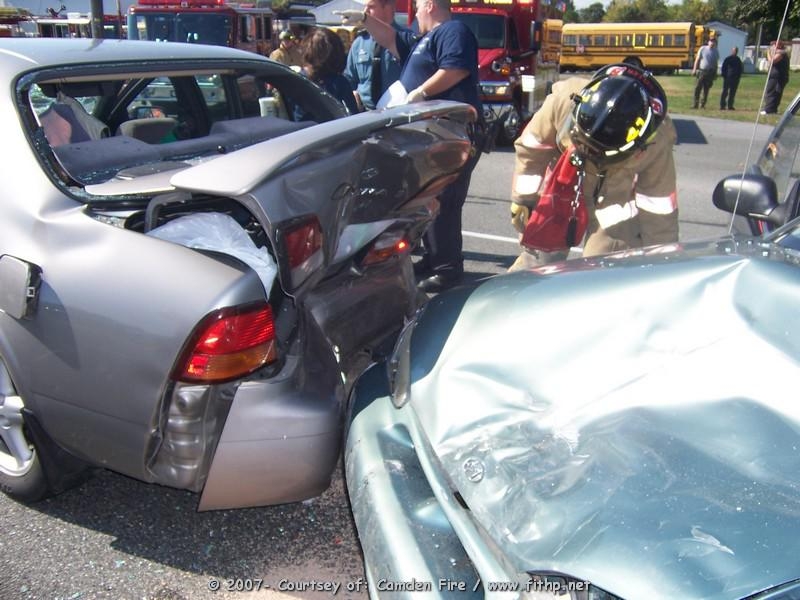 10/20/2007 – Just shortly after 1300 hours, Medic B-48 (Felton) was returning from KGH and witnessed a multiple car accident in front of Dairy Queen on South Dupont Highway, in Camden.
The crew of Medic B-48 began triaging patients and found there to be 2 patients with injuries and 4 other persons who did not wish to seek medical attention.
Engine 41-3 was just clearing an Automatic Alarm in a residence, they responded with 41-18 (Asst. Chief M. Cobb). Asst. Chief Cobb, arrived on scene and established South Dupont Highway Command.
The crew from 41-3 assisted EMS and began securing the vehilces. Engine 41-1 arrived under the direction of 41-16 (Deputy Chief C. Neese). They assisted Engine 41-3 and began cleaning debris from the roadway.
Units on Scene: Medic B-48, Engine 41-3, Engine 41-1, A-41, DSP, Camden PD, 41 Fire Police.
Photographs by : Ryan Whittington