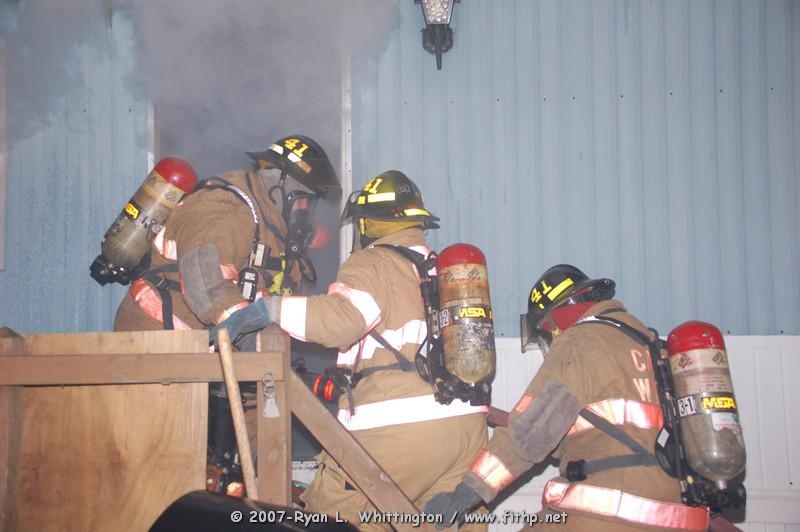 12/4/2007 – At 1953 hours Kent County Delaware E.O.C. alerted Camden-Wyoming Fire Company (Delaware) for a reported trailer fire on Douglas Fir Road.
Dispatchers automatically put the equipment on K-Tac 4 (Operations Channel) confirming it was a working fire. Numerous 911 calls were received on the alarm.
Fire Chief James Seaman (41-15) arrived on scene with heavy smoke showing. Crews off the first run Engine Company advanced a inch and ¾ hand line into the structure.
Chief Seaman requested a Tanker Company out of Station 55 (Magnolia) shortly after arriving on scene to assist.
Crews worked on scene for just over an hour with winds out of the North at 12-15 MPH with wind gusts WNW at 30 MPH.
FF/EMT Mike Masche & Captain Justin Pippin used a 'Animal Oxygen Mask' and saved a cat.
No injuries were reported.
Units Responding: Engine 41-3, Engine 41-1, Engine 41-6, Tanker 41-5, Engine 55-3, Engine 55-4, Tanker 55, Ambulance B-41, FM-29, Fire Police
Photographs by : Ryan Whittington