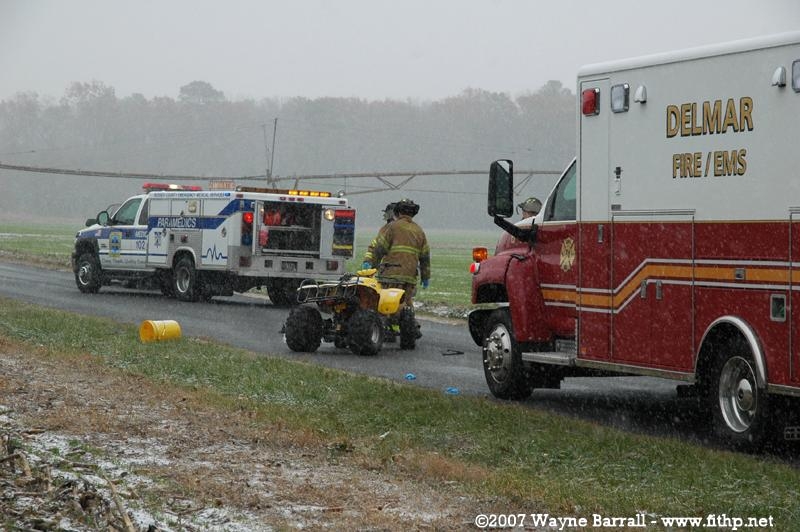 12/5/2007 – Police say a Laurel man died from injuries sustained in an ATV crash.
Delaware State Police say that at around 11:14 a.m. Wednesday troopers responded to a single vehicle crash involving an all-terrain vehicle at John Cooper Road east of Columbia Road.
Police say upon arrival, investigators learned that a Kasea 170 four-wheeled ATV operated by John Vanderhoeven, 48, of Laurel was traveling westbound on John Cooper Road.
Investigators say for an unknown reason, Vanderhoeven lost control of the ATV on the snow covered road. Police say Vanderhoeven was ejected when the vehicle flipped over.
According to police Vanderhoeven was not wearing a helmet. Police say he was transported Peninsula Regional Medical Center in Salisbury. He was initially listed in critical condition later was pronounced dead at 7:29 p.m.
Police say investigators determined that alcohol was not a factor in the crash. The crash remains under investigation.
John Cooper Road was closed for two hours while investigators examined the scene.
Story from www.wboc.com
Photographs by : Wayne Barrall