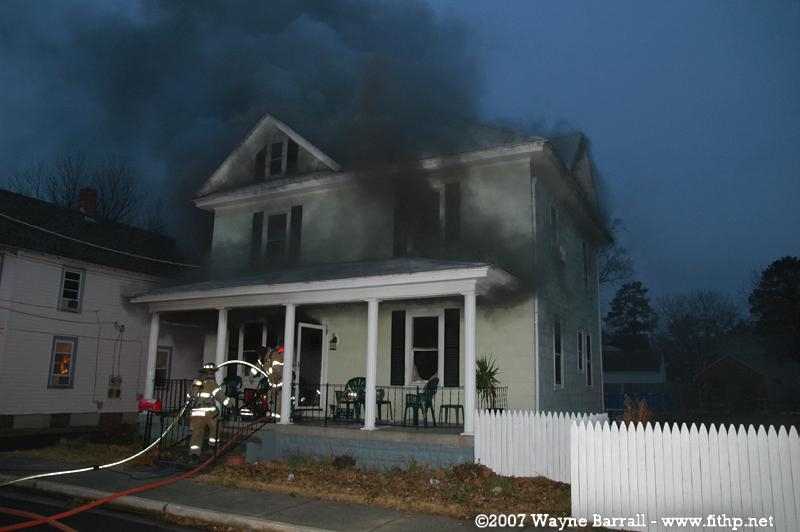 12/9/2007 – The Wicomico Co 911 Center alerted Sta.74 Delmar, Sta.2 Salisbury and Sta.5 Hebron for a house fire at 415 E. East St in Delmar. 74 Command 74-15 (S. Johnson) arrived to find a 3 story home with heavy fire blowing out sides B and C. Engine 74-3 arrived and put 2 lines in service. Truck 74 arrived and crews laddered the home and began ventilation operations. Firefighters also placed hose line's in service on the neighbor's home do to the close proximity and the intense heat conditions.
Crews from Salisbury and Hebron arrived and switched out with the Delmar guys that were already inside fighting the fire. Crews found heavy fire conditions through out the home.
Firefighters rescued a cat and dog from inside the home. The animals were inside the burning home for well over 15 mins. EMS crews gave treatment to the animals.
It took nearly an hour to bring the fire under control. The Maryland State Fire Marshal's Office is investigating the cause of the fire.
Fire in the Hole Photography wants to thank Parker Atwood for sending us a few photo's from the start of this fire.
Photographs by : Wayne Barrall