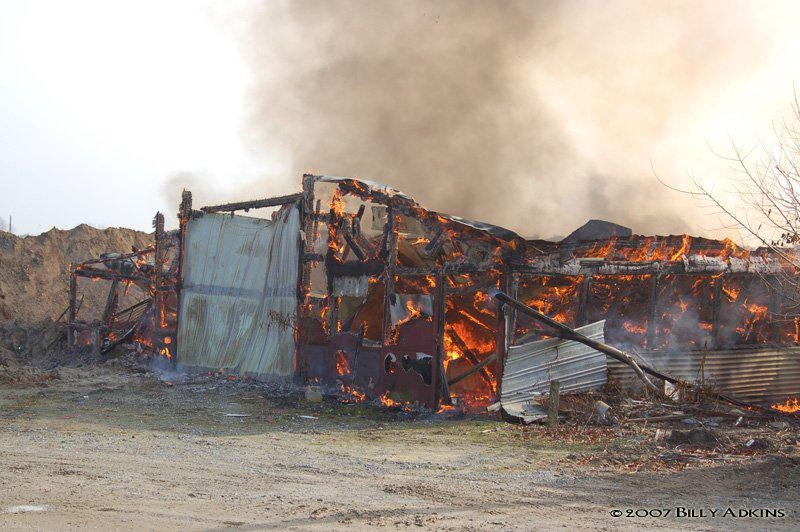 12/10/2007 – DELMAR, Md.- Authorities say a man sustained burns to his hands and a dog died in a fire that burned down a chicken house outside of Delmar.
The Maryland State Fire Marshal's office says the blaze occurred on Monday at around 12:15 p.m. at a one-story 35- by 200-foot chicken house located on 8998 Jersey Rd.
Twenty-five firefighters from Delmar, Hebron, Sharptown and Laurel, Del. responded to the blaze which took about 30 minutes to get under control.
Investigators say the owner, John Culver, suffered second-degree burns to his hands. He was treated on the scene. In addition, a dog perished in the fire and a second dog was injured as a result of the fire.
The blaze resulted in $10,000 in damage to the chicken house's contents. The cause of the fire remains under investigation.
Story from WBOC TV16
http://www.wboc.com
Photographs by : Billy Adkins