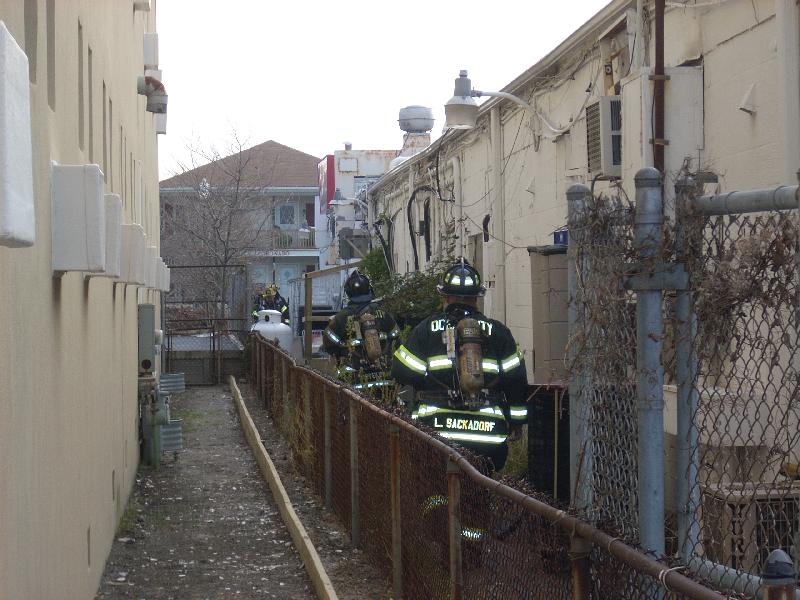 12/10/2007 – At 1513 hours Ocean City Communications dispatched units for a reported Gas Leak in the 1800 Block of Philadelphia Ave at the Village Market.
42-A (Lt. Guy Rickards) responded and arrived on scene and established command. Engine 3 and Engine 16 arrived on scene and crews protected the area after finding the gas leak.
Engine 16 layed a supply line at the hydrant.
Eastern Shore Gas arrived on scene and secured the leak.
Units Responding: Engine 16, Engine 3, ES 42-A, FM-86
Pictures By: Eric Budd