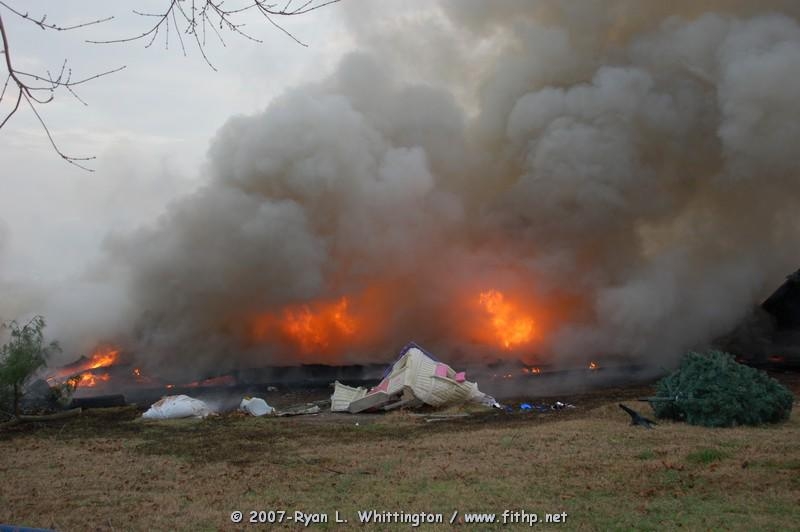 12/11/2007 – At 1537 hours Sussex E.O.C. alerted Station 81, 71, & 87 to a reported structure fire in the 11000 Block of County Seat Highway.
Command 81 responded with Deputy Chief Jeff Hill. Heavy smoke was visiable from the Delmar area. Command arrived on scene to find an old chicken house that was converted into a store area fully involved.
Engine 81-4 arrived on scene and layed a supply line at the driveway. Crews began to extinguish the fire. Shortly after handlines were in service 71 Fire Crews arrived and began to assist with the suppression.
A small fire was started by residences to burn a small pile of trash… That quickly changed when the entire shed was envolved.
Deputy Chief Hill had the situation undercontrol and terminated within an hour.
Units Responding: Command 81, Engine 81-4, Engine 81-2, Engine / Tanker 81-5, Engine 71-9, Tanker 71, Rescue 71, A-81, Medic 102, FM-11, and 81 Fire Police
Photographs by : Ryan Whittington