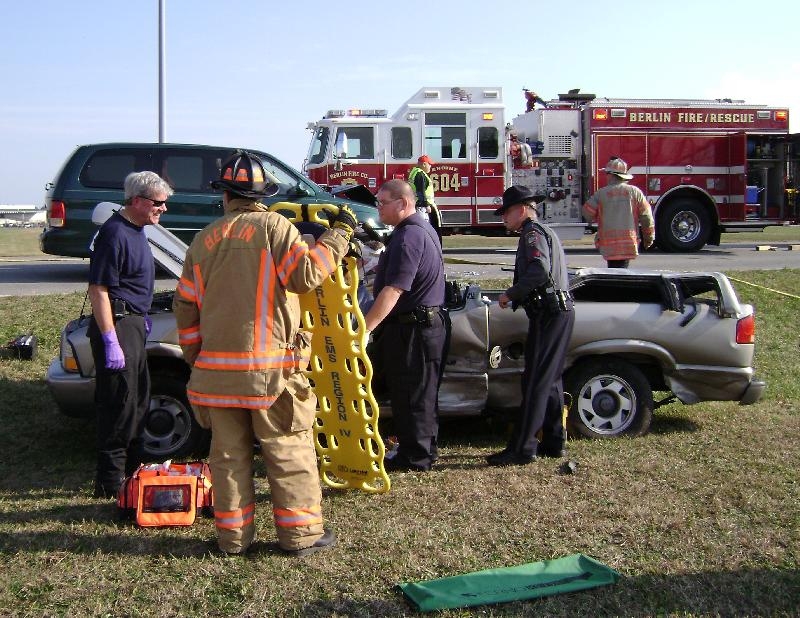 12/13/2007 – At approximately 1240 hours, Berlin was alerted for a motor vehicle accident on Ractrack Road in front of Ocean Downs.
Berlin Paramedic 3 advised to upgrade the call to a rescue and requested Trooper 4. Engine 604 arrived to find a four vehicle accident with one trapped.
Captain Eric Budd established Racetrack Road Command and crews went to work extricating. Ocean Pines Paramedic 1 had just cleared AGH from a previous call and were requested by command to respond to the scene to help assess the other patients.
Trooper 4 landed in the field in front of Ocean Downs and transported one patient to PRMC priority 2.
All other patients refused treatment and units cleared at approximately 1320 hours.
Units on Scene: Engine 604, Rescue 6, 600 Paramedic 3, 1100 Paramedic 1, MSP and Worcester County Sheriff's Office.
Story & Phots By: Eric Budd