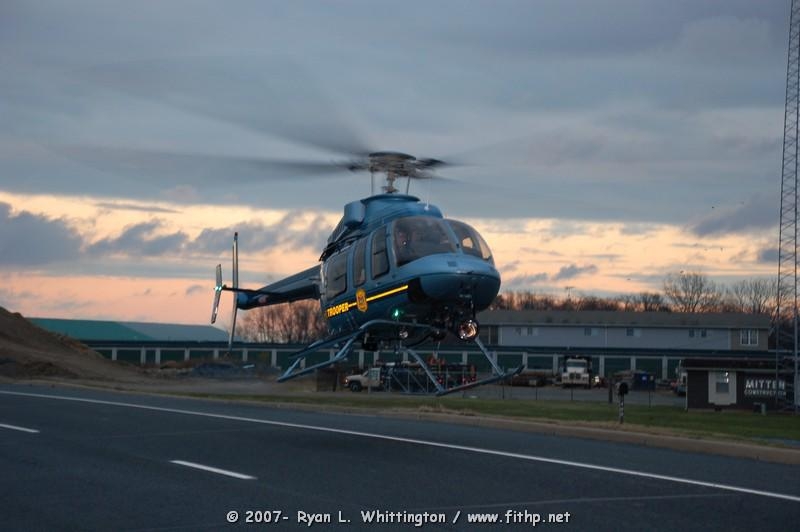 12/16/2007 – At approximately 1615 hours, Kent E.O.C. alerted Camden Fire Company, Medic 67, & Trooper 4 for a reported MVC with injuries on Lebanon Road.
Ambulance 41 responded and arrived on scene to find a two vehicle accident with injuries.
Engine 41-6 responded with Assistant Chief Tom Rigsby. Chief Rigsby established command. Rescue Crews arrived and assisted EMS Crews with patient care. ALS arrived on scene and determined that the patient needed to be flown to a trauma center.
Command shut down the road way to allow Trooper 4 to land.
Units Responding: A-41, B-41, Rescue/Engine 41-6, Engine 41-3, Medic 67, DSP, & Fire Police.
Photographs by : Ryan Whittington