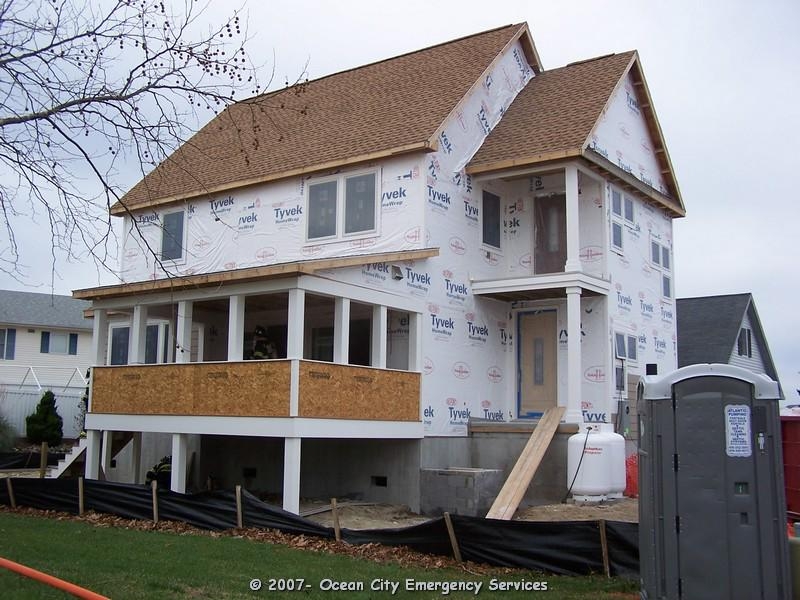 12/19/2007 – On December 19, 2007 at 0900 hours Ocean City Communications dispatched units to the 700 Block of N. Surf Road at the North End of Ocean City. Engine 12 arrived on location and found light smoke showing from a structure that was under construction.
Crews advanced a inch and ¾ hand line into the structure and passed command to the next incoming officer. Engine 16 arrived on scene and dropped a 5 inch supply line at the hydrant on N. Surf Road. Engine 16 then supplied Engine 12 with a 3 inch supply line.
L109- Lt. T. Jersched arrived on location in Tower 6 and established Surf Road Command. Command set-up accountability at the front of Engine 12.
Interior crews found a construction heater that ignited the floor and the insulation underneath the structure. The quick knock by the interior crews saved the house.
Units worked for about an hour on the scene including overhaul.
Units responding: Engine12, Engine 16, Engine 3, Engine 1, Snorkel 11, Tower 6, Bethany Command, Bethany Tower 70, Rescue 7, Rescue 18, Paramedic 1, A-3,
ES42-B, ES 1, FM-85, FM-87, Chief 50, Chief 52
Photos: Copyright-Ocean City Emergency Services