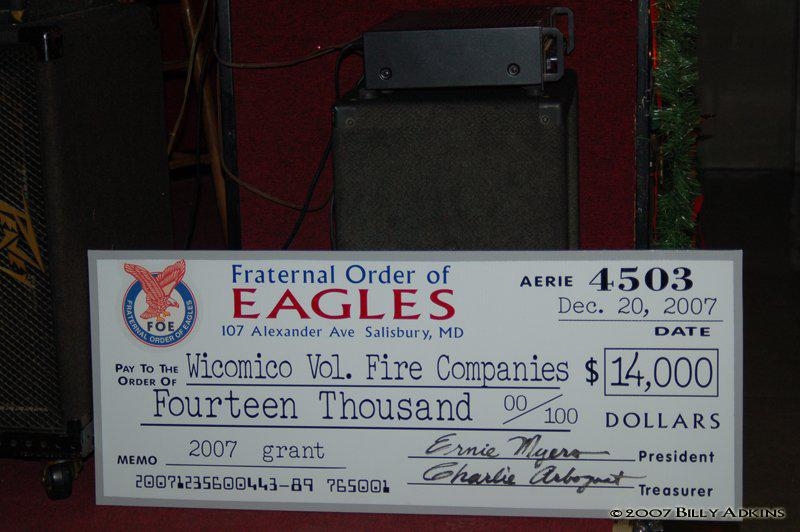 12/20/2007 – On Thursday night, the Fraternal Order of Eagles Aerie 4503 donated $14,000 to the Wicomico County Fire Departments.
Club Manager Called the meeting to order followed by the Presenting of Colors by Wicomico J.R.O.T.C. Welcome and Guest introductions were done by Billy Ryan and Mike Stein. Chaplain Jack Layton gave the Invocation and then dinner was served, provided by the Ladies Auxilary.
Award Certificates were given to each of the Fire Departments along with a check of $1,000 Each.