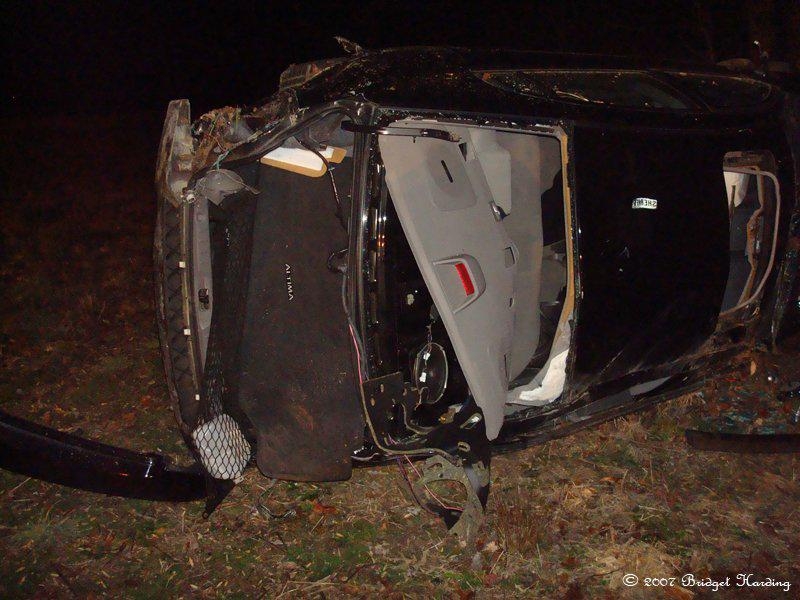 12/21/2007 – Around 4:45 pm units from Station 6 (Hurlock) and Paramedic 600 (Dorchester County EMS) were alerted for a reported MVC with rollover in the area of 5900 Gravel Branch Rd. Chief 26-2 (Dixon) was in the area and advised he was on location with one vehicle in a field with multiple roll over. Chief 6-2 (J. Trego) arrived on location and established Gravel Branch Rd. command. No patient was found in or around the vehicle, command instructed Engine 6-2 and Brush 6-1 to begin a search of the area upon there arrival on scene. Command also put Trooper 4 in the air to assist with the search. The search ended with no patient being found, when Dorchester EOC contacted command advising they had a subject on the phone who had witnessed the accident while hunting, and stated the driver had fled the scene. The situation was then placed under control releasing all units, and was turned over to the Dorchester County Sheriff's Office.
Units responding: Engine 6-1, Engine 6-2, Brush 6-1, Amb 6-1, P600, MSP Trooper 4, MSP, DSO
Photos by Bridget Harding.