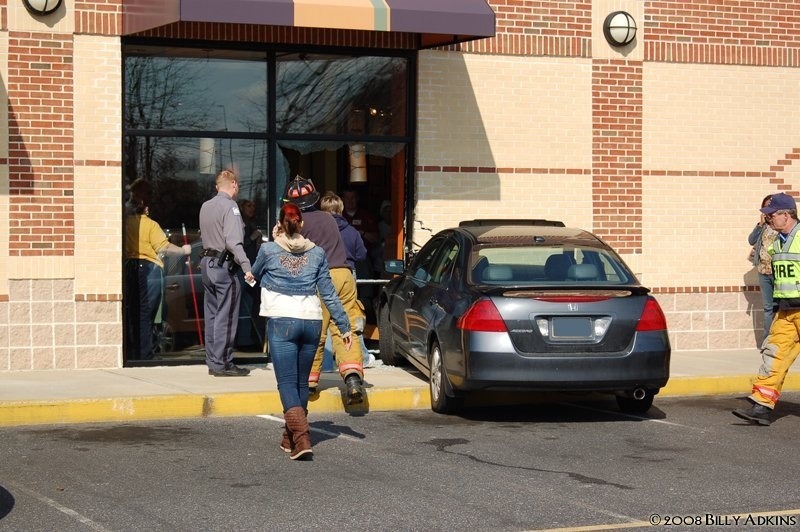 2/29/2008 – Police say a woman crashed her car into a Panera Bread restaurant in Salisbury on Friday afternoon.
Salisbury police say around 1:40 p.m., the driver of the car stepped on the gas and a floor mat inadvertently pressed on the gas pedal. This caused the car to crash into the restaurant at North Salisbury Boulevard.
The crash caused damage to one of the restaurant's walls and destroyed one of the windows.
There were no reported injuries, according to police. There is no word yet on whether any charges will be filed.
Story by Raymond Rivera from WBOC TV
Photographs by : Billy Adkins