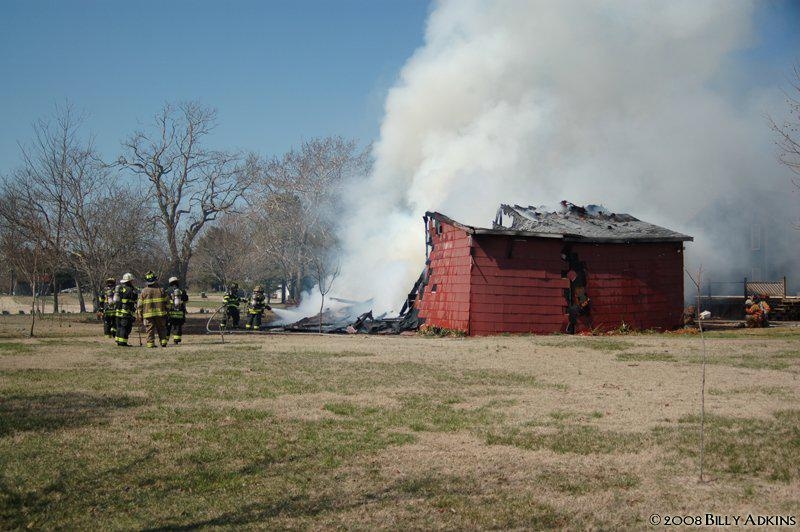 3/13/2008 – Firefighters from Salisbury, Hebron, Westside and Mardela responded to the fire on Nanticoke Road and found the barn completely engulfed in flames.
They managed to prevent the fire from spreading to the home, although its porch was slightly damaged.
Firefighters had to draw water from nearby Rockawalkin Pond as they battled the blaze, witnesses and officials on the scene said.
It is not known if there were any animals in the destroyed barn.
Nanticoke Road from Crooked Oak Lane to Rockawalkin Lane is closed currently due to the fire.
Story from The Daily Times
Photographs by : Billy Adkins