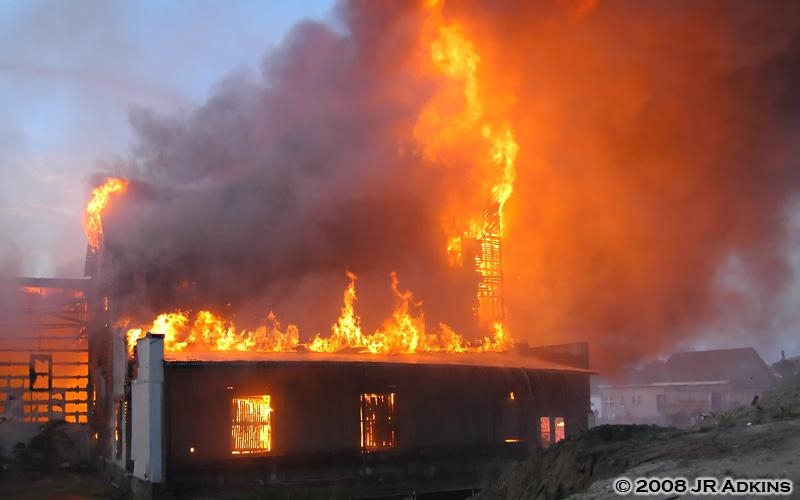 4/29/2008 – The Laurel Fire Department conducted a controlled burn of a large feed mill facility across from their fire station. Crews from Sta.74 Delmar, Sta.14 Sharptown, Sta.71 Blades and Sta.79 Gumboro came out to help burn the old structure. Three aerial trucks were used to help keep the heat down from the burning building.
After ignition, fire spread through out the building very quickly. With the weight of the roof and the volume of fire, sections started to collapse. With in an hour most of the building was on the ground.
The fire brought many residents from the community to watch the drill. Smoke could be seen from 20 miles away in Salisbury Md.
''Fire in the Hole Photography'' photographers Wayne Barrall, JR Adkins, Billy Adkins, Dave Coleman and Moe Cropper were all on scene.
Photographs by : Wayne Barrall