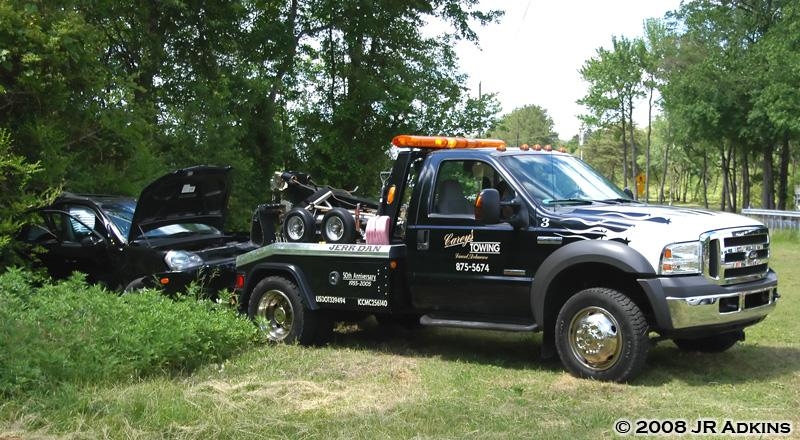 5/24/2008 – At approxiamately 1435 hours, Station 81, Laurel was alerted for a 2 vechicle MVC at Route 24 and Mount Pleasant Road. With multiple patients on scene and Laurel's ambulance on another call, Station 14, Sharptown and Station 74, Delmar were requested to assist with EMS support.
One priority two patient was transported to PRMC by Sharptown and there were two patient refusals. All three patients were wearing seatbelts.
Both vehicle's airbags were deployed and both were extensively damaged.
Units on scene : Engine 81-2, Heavy Rescue 81, A-74, B-14, Laurel Fire Police, Sharptown Fire Police
Photographs by : JR Adkins