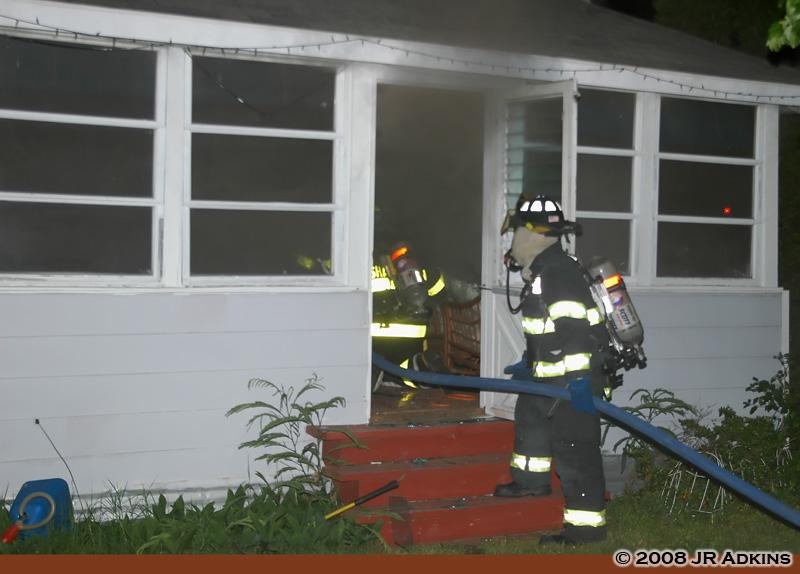 6/10/2008 – Crews from Sharptown, Mardela and Delmar were alerted to a working house fire at 11800 San Domingo Road. There was smoke showing when 14-15 (Howard Bowden) took San Domingo Road Command.
Crews quickly extinguished the fire, located in the back of the residence, they remained on scene for an extensive amount of time for clean up and overhaul.
On a side note, one of our resident photographers got to go out this evening on his first call riding the engine. Good job on getting through the first of many classes to come. Now, if he can just remember to head towards the fire house instead of the fire, he might make first engine out. 🙂
More photos will be posted soon.
Photographers on scene : JR Adkins & Wayne Barrall
Units on scene : Engine Tanker 1402, Engine 1404, Truck 14, Utility 1401, B-14, Engine 74-1, Engine 74-2, Tanker 74-5, Rescue Engine 906, Tanker 905, Engine 903, Tanker 901, A-9
Station 81 – one engine standby at Sharptown
Station 61 – one engine standby at Mardela
Photographs by : JR Adkins