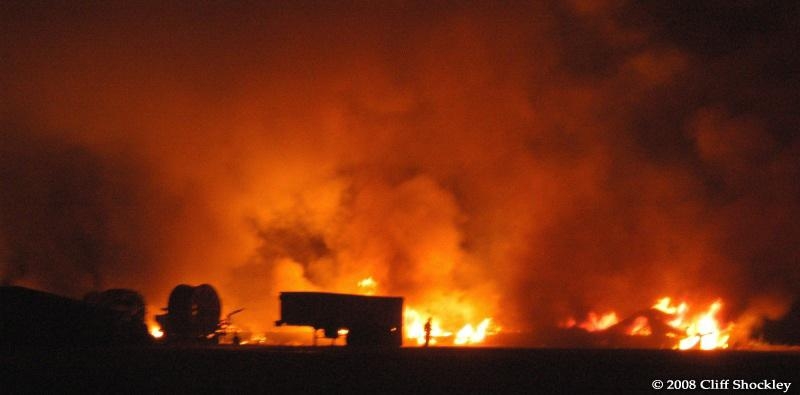 6/23/2008 – As a strong thunder storm rolled thru the Salisbury area, lightning struck a chicken house on Hampshire Rd behind the Wal-Mart store. Wicomico 911 center alerted Salisbury's Sta. 2 & 16 and Sta.74 Delmar to the fire. Crews arrived to find a chicken house well involved. The command was given to protect all the surrounding out buildings and farm equipment. Several firefighters even got on and drove several pieces of farm machinery to safety. Once most of the moveable equipment was moved, crews turned their attention back towards the chicken house. Sta.5 Hebron was requested to the scene for an engine tanker.
Heavy rains and a awesome lightning show hampered the crews efforts during this alarm.
Fire in the Hole Photographers Wayne Barrall & Cliff Shockley were on scene and VERY wet!
Photographs by : Wayne Barrall