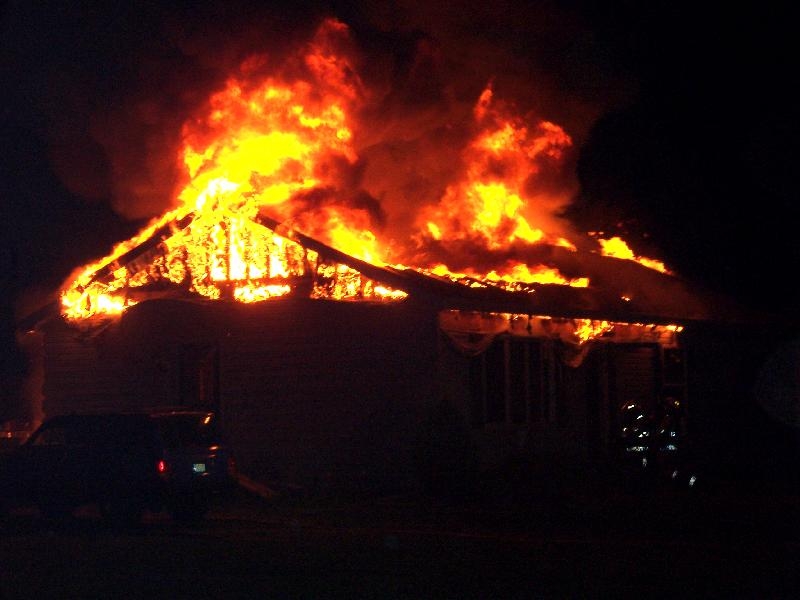 8/13/2008 – At 2041hours Kent Center EOC alerted Station 48- Felton, for a reported house fire in the 100 block of Dickens Court. Kent Center advised units that multiple calls reported fire though the roof and possibly 1-2 subjects trapped.
48-20 (Captain Watts) arrived on scene and reported a house fire with fire showing through the roof and one patient with injuries and unknown location of a second subject.
Engine 48-1 arrived on scene and placed two inch & 3/4 hand lines in service under the direction of Deputy Chief Rains.
48-20 transferred command to Deputy Rains.
A-48 treated one patient with injuries and transported to the local ER with ALS on board as a priority 2 patient. It was confirmed that the second patient was not home at the time of the fire.
Under control at 2124 and terminated at 2251.
Engine 48-1, Tanker 48-5, Engine 48-2, Engine 48-3, A-48, B-48, Chief 48, Utility 48, KM-5, KM-8, Tanker 55, Engine 55-4, Rescue 49, 48 Fire Police, FM-12, FM-13, FM-28, DSP.