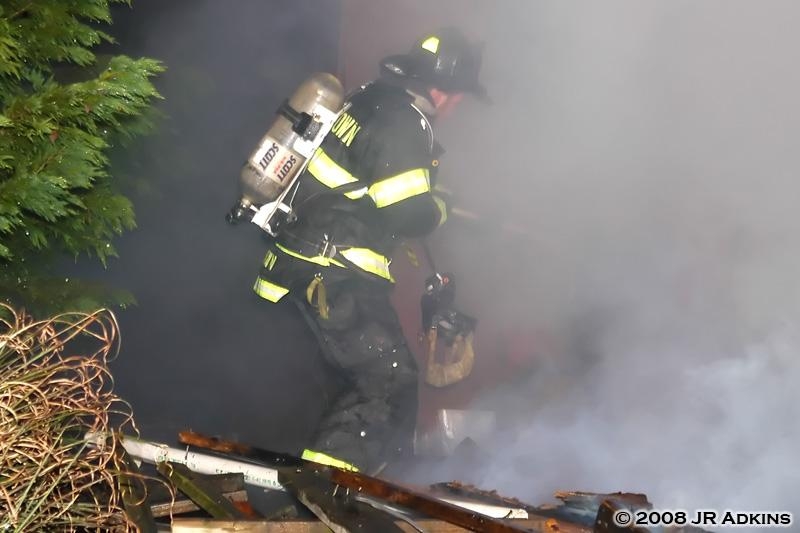 10/20/2008 – Firefighters in Wicomico County received a early wakeup call around 12:50 when reports were called into the Wicomico County 911 Center that that was a working structure fire on Rt.50 in Mardela Springs near Riggin Rd.
Sta.9 Mardela, Sta.5 Hebron & Sta.14 Sharptown were on the initial call. Crews from Mardela arrived on scene first to find a large fully involved produce stand with exposures to a 3 story chicken house. After sizing up the situation with a turned into a defensive attack mode and also to protect the chicken house from burning.
A water drafting site was set up just down the road in the Barren Creek area to refill tankers that was at the scene. Due to flowing more water than they had at the scene, the call was made for a Tractor Trailer tanker from Linkwood Salam FD from Dorchester Co.
Crews worked well into the morning gaining control of the fire then checking for hot spots. They cleared the scene around 4am.
Departments that were on this alarm were: Sta.9 Mardela, Sta.5 Hebron, Sta.14 Sharptown, Sta.12 Westside, Sta.11 Vienna (Dorchester County), Sta.11 Linkwood Salam (Dorchester County), Sta.74 Delmar for standby.
FITHP Photographers on scene: Wayne Barrall, Cliff Shockley & JR Adkins.