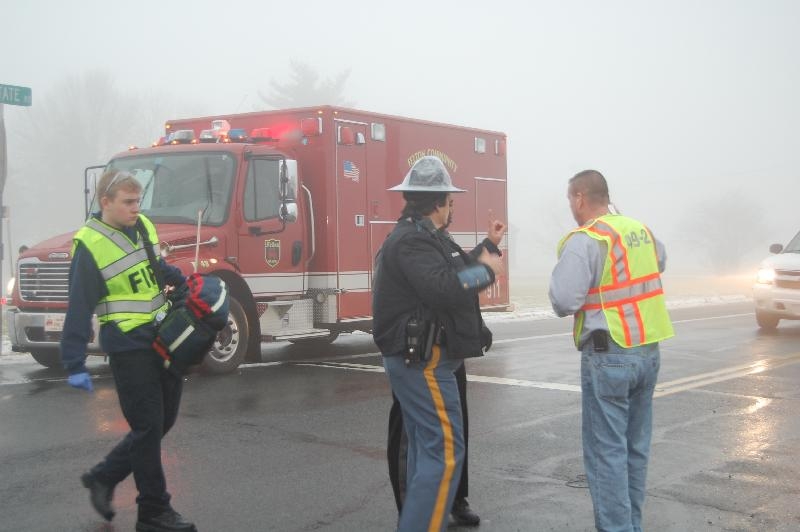 1/28/2009 – At 1550 hours, Kent County EOC alerted Station 49 (Frederica), Station 48 EMS, Kent County ALS, and DSP for a MVC at the intersection of Canterbury Road & Midstate Road.
Deputy Chief Johnson (49-16) arrived on scene and found a 3 vehicle MVC involving a State Trooper. Chief Johnson requested additional BLS units to the scene.
A total of 2 patients were transported to local hospitals.
During the time of the MVC, severe fog along with a wintery mix caused multiple backs.
Photographs by : Ryan Whittington