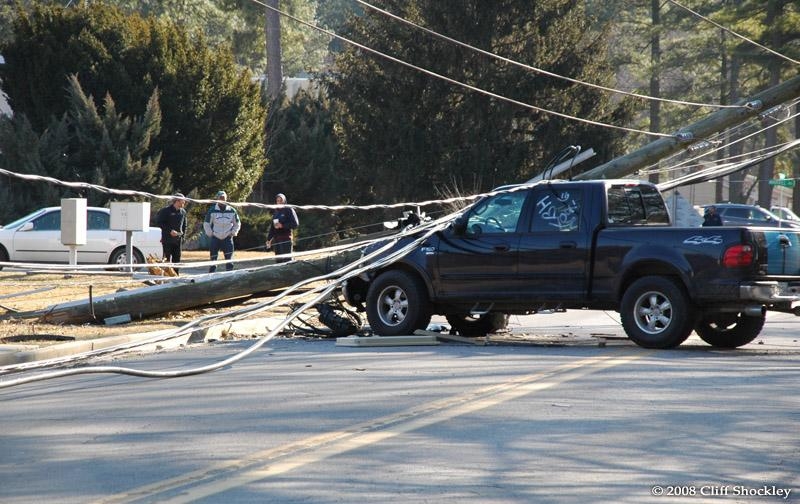 2/5/2009 – On Thursday a Ford F-150 pick up truck was traveling down Northwood Dr in Salisbury Md when a dog that was in the back seat of the truck jumped upfront and distracted the driver. During the commotion the female driver swerved and struck a utility pole breaking it at the base of the pole. Fire crews from Salisbury secured the scene and EMS crews treated the driver for her injuries.
Delmarva Power was on scene and it took nearly 2 hours for power to be restored to the area. Northwood Dr was shut down for the entire time of this alarm.
Fire in the Hole Photographers Stephen DiCarlo & Cliff Shockley was on scene.