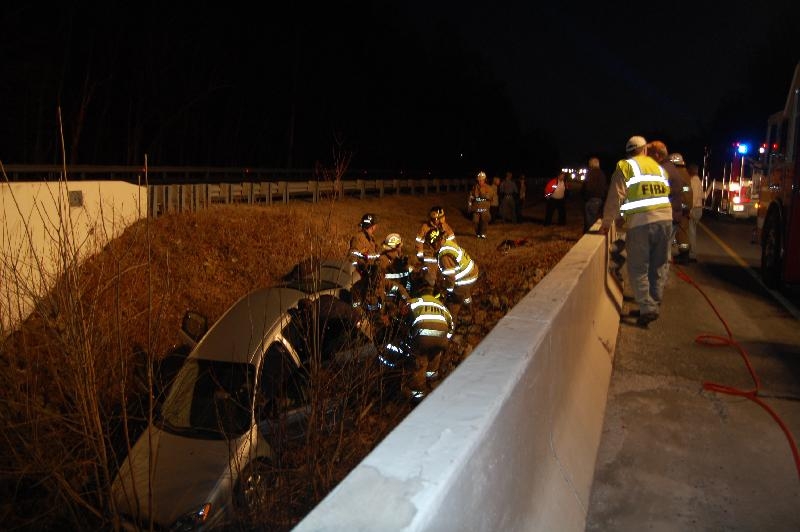 2/8/2009 – On Sunday, February 08, 2009 @ 1747 hours, Kent County EOC alerted Station 48, Aviation, and Kent ALS for a report MVC on S. Dupont Highway, in the area of Paradise Alley Road.
Rescue- Engine 48-1 arrived on scene under the direction of Deputy Chief Rains.
Chief Rains had the crew from 48-1 begin EMS care on the patient in the vehicle. BLS units were responding from Camden due to other calls in the Felton District.
Three patients were transported to the local ER.
Units Responding: Engine 48-3, Rescue- Engine 48-1, B-48, B-50, Utility 48-9, Trooper 2, DSP, Fire Police.
Photos by: Katie Killen