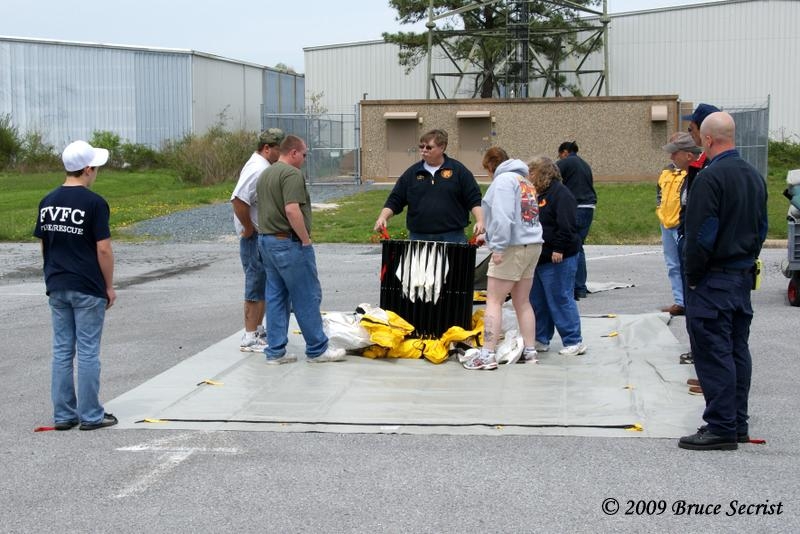 4/19/2009 – A Regional Haz-Mat drill was conducted today at Caroline County Station 100 (Federalsburg). This drill provided the opportunity for members from Talbot, Caroline, Dorchester, Queen Anne's, and Kent Counties to practice different situations and get familiar with the different equipment.
The morning secession of the drill was classroom time and the afternoon was filled with practical evolutions. The drill was taught by instructors Greg Socks, Mike Collins and Bob Stefan.
I would like to thank Bryan Milligan (Officer 215) for the invitation.
Photographs by : Bruce Secrist