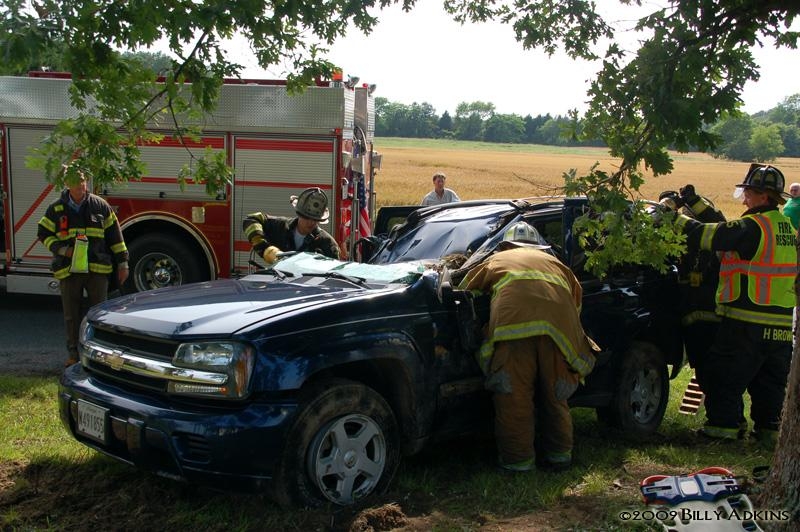 6/9/2009 – At 1624 hrs. Hebron VFD was alerted for single vehicle MVC with rescue N. West RD. Arriving units found single vehicle into a tree with confirmed entrapment.
After popping the rear door, EMS was able to gain entry to assess the pt. After a short extracatation the pt. was savely removed.
EMS transported 1 pri.3 pt to PRMC.
Units on scene, Command 5, A-5, R/P 501, B-5, E 507, EMS 9, W.C.S.D., MSP, EM-4
FITHP Photographers on Scene – Billy Adkins, Wayne Barrall, Cliff Shockley