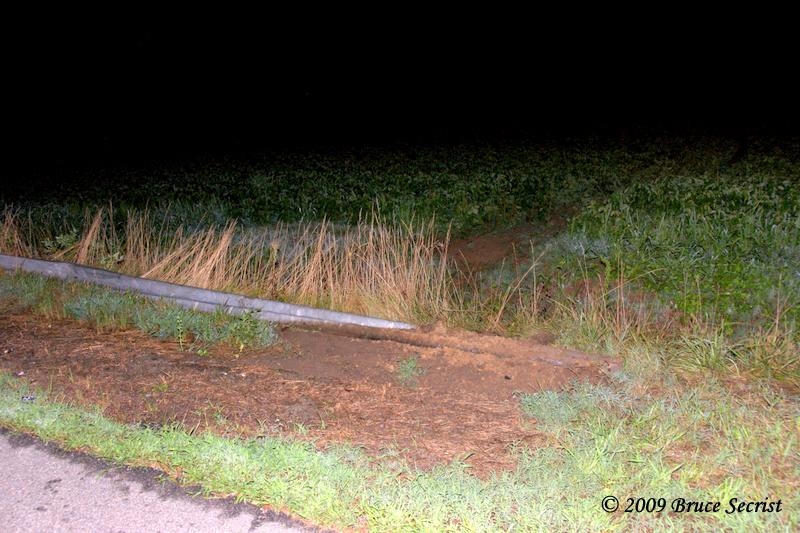 7/31/2009 – At approximately 9:00 PM Talbot Center dispatched Station 50 (Cordova) and Paramedic 90 for a 10-50 PI on Cordova Road (Route 309) at Tappers Corner Road (Route 303).
Paramedic 50 arrived on location and found one vehicle well off the road and into the woods. Engine 51 arrived on location and Officer 501 (M. Secrist) established "Cordova Road" command.
The single vehicle veered of the roadway hitting a guard rail, crossing a large ditch and traveling approximately 200 feet through a bean field before coming to a stop in the edge of a woods. One patient was packaged and transported to Memorial Hospital at Easton for evaluation. The Maryland State Police are investigating the cause of the accident.
Photographs by : Bruce Secrist