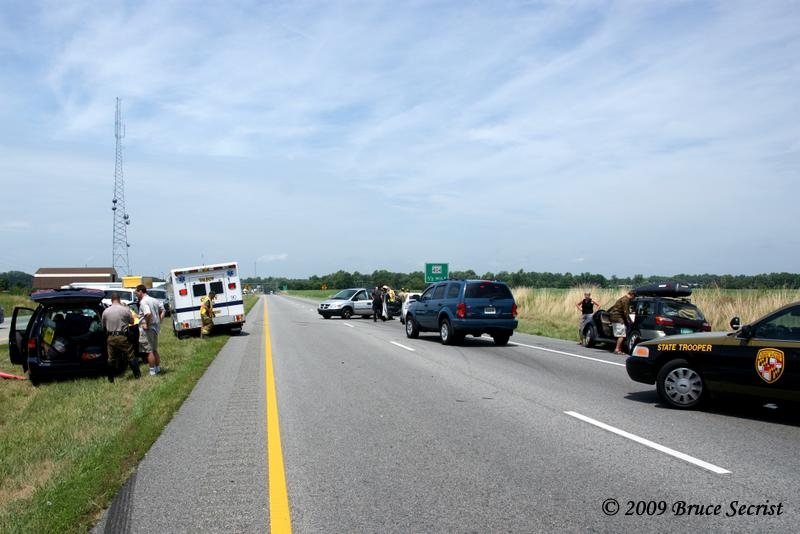 7/31/2009 – At approximately 1:30 PM Talbot Center dispatched Station 80 (Queen Anne-Hillsboro), Paramedic 90 and Queen Anne's County Paramedic 300 for a 10-50 PI on Route 50 in the area of the 54 mile marker.
Rescue 84 arrived on location to find four vehicles involved and Officer 802 (C. McNeal) established "Ocean Gateway" command. After patient evaluation command requested an additional three Paramedic units. The crew from Rescue 84 did a door pop on one vehicle to gain access to one of the patients. A total of eight patients were transported to Memorial Hospital at Easton with minor injuries.
West bound Route 50 remained closed for approximately one hour. The situation was placed under control and all units were released at 2:35 PM. The investigation is being conducted by the Maryland State Police.
Units on scene: Rescue 84, Paramedic 300, Paramedic 90, Paramedic 96, Paramedic 13, Ambulance 3, EMS-1, Maryland State Police and Talbot Sheriff Dept.
Photographs by : Bruce Secrist