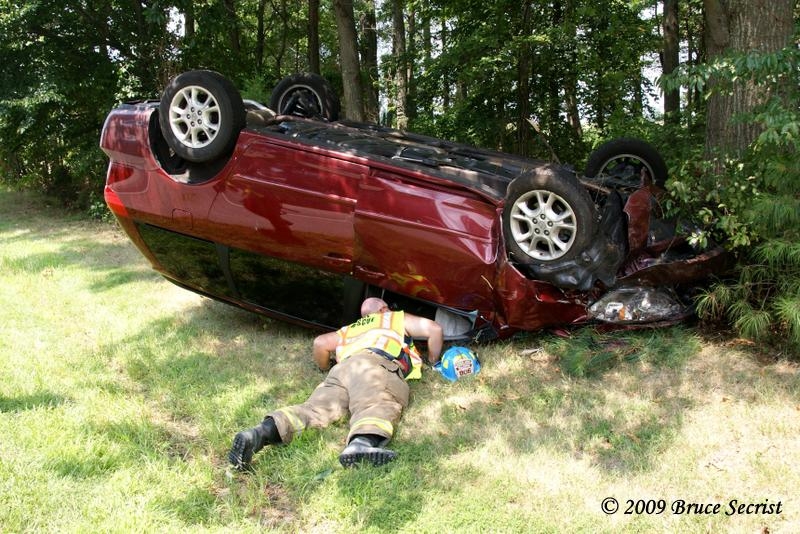 8/8/2009 – At approximately 1:45 PM Talbot Center dispatched Station 80 (Queen Anne-Hillsboro), Paramedic 90, Queen Anne's County Paramedic 600 and Rescue 4 (Goodwill) for a MVC with rollover on Route 309 in the area of Horseshoe Road.
Chief 80 (C. McNeal) arrived on location to find one vehicle overturned in the edge of the woods and established command. After accessing the situation Command advised Paramedic 90 and Rescue 4 they could go available and return. The vehicle had been headed south on Route 309 when the driver crossed the center line and existed the left side of the road, striking a large tree and overturning. One patient was transported to Memorial Hospital at Easton with minor injuries. All units cleared the scene at 2:10 PM.
Maryland State Police are investigating the cause of the accident.
Units on scene: Chief 80, Rescue 84, Engine 85, Ambulance 80, Paramedic 600 and Maryland State Police
Photographs by : Bruce Secrist