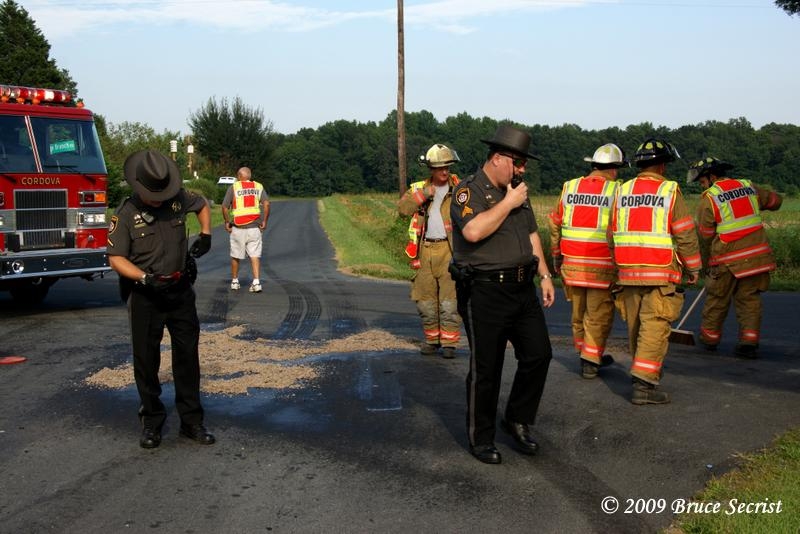 8/17/2009 – At 5:05 PM Talbot Center dispatched Station 50 (Cordova) and Paramedic 90 for a 10-50 PI with rollover at the intersection of Three Bridge Branch Road and Rabbit Hill Road. Upon the arrival of Utility 57, Officer 502 (B. Messix) reported two vehicles involved and established command. All patients were transported to Memorial Hospital at Easton.
The Talbot County Sheriff Department is handling the investigation.
Units on scene: Engine 51, Ambulance 51, Utility 57, Paramedic 90, EMS-1 and Talbot County Sheriff Dept.
Photographs by : Bruce Secrist