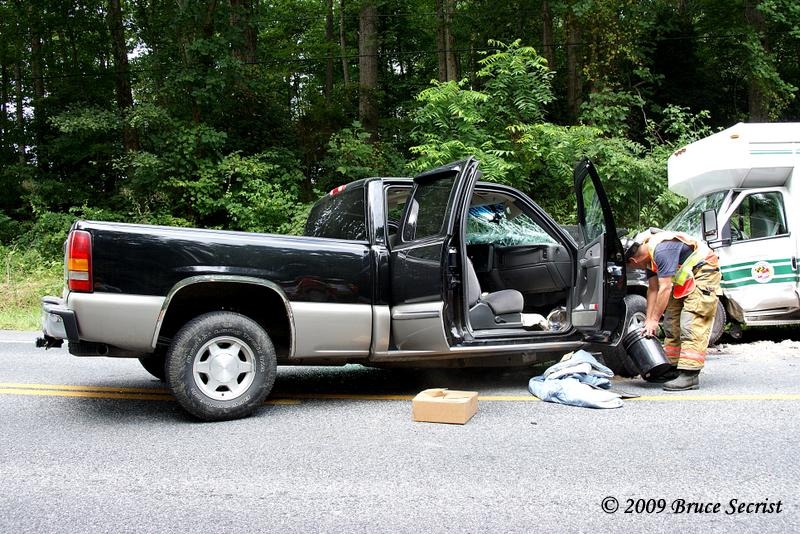 9/4/2009 – At 12:30 PM Talbot Center dispatched Station 50 (Cordova), Paramedic 90 and Paramedic 96 for a 10-50 PI reported head-on with entrapment on Route 328 (Matthewstown Road) in the area of Councell Road.
Paramedic 96 arrived on location and reported a head-on collision involving a pickup and a small bus with confirmed entrapment. Engine 51 arrived on location and Officer 501 (M. Secrist) established "Matthewstown Road" command.
The entrapped driver of the pickup was pronounced a priority 4 at the scene and the second driver was transported to the Memorial Hospital at Easton with minor injuries. Matthewstown Road remained closed in both directions for approximately 2 ½ hours while the Maryland State Police conducted their investigation and the wreckage was removed.
On behalf of Fire in the Hole Photography I would like to offer our thoughts and prayers to the family.
Photographs by : Bruce Secrist