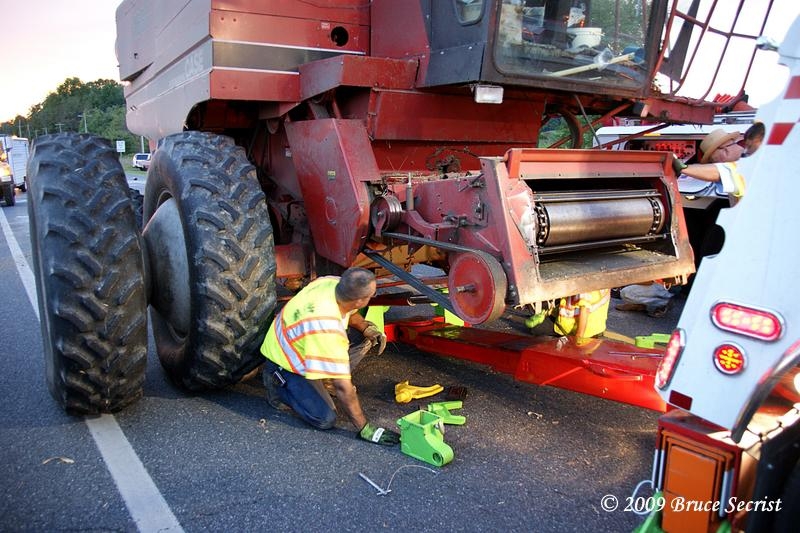 9/30/2009 – At approximately 4:55 PM Talbot Center dispatched Station 60 (Easton), Paramedic 96 and Paramedic 90 for a 10-50 PI involving a combine and a car on Dover Road in the area of Dover Neck Road.
Chief 60 (C.R. Chance) arrived on location, reported one vehicle head-on into a combine and established "Dover Road" command. The driver of the combine refused treatment and the driver of the vehicle was transported to The University of Maryland Shock Trauma Center by Trooper 6.
Dover Road remained closed for several hours while the combine was loaded onto a tractor-trailer and removed from the scene. The accident is being investigated by the Maryland State Police.
Units on scene: Chief 60, Rescue 61, Engine 68, Engine 63, Trooper 6, Maryland State Police and State Highway
Photographs by : Bruce Secrist