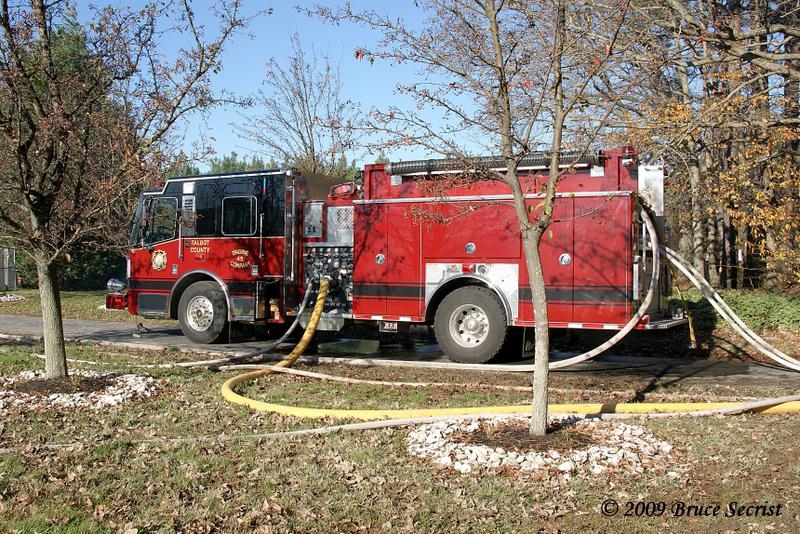 12/1/2009 – At approximately 11:30 AM Talbot Center dispatched Station 40 (St. Michaels), Station 60 (Easton) and Station 70 (Tilghman) for a working house fire at 7359 Bozman / Neavitt Road. Talbot Center advised all responding units that the house was reported to be fully involved.
Chief 40 (J.D. Patrick) arrived on location to find a single family, wood framed dwelling fully involved and established "Bozman Road" command. Engine 49 arrived on location, laid a supply line up the lane and put hand lines in service for an exterior attack. Command advised Engine 48 to establish a draft site at the Neavitt Boat Ramp for a water shuttle while crews from Station 60 and Station 70 assisted with fire suppression and overhaul. Units operated on the scene for approximately 3 hours before the situation was placed under control.
The cause of the fire is under investigation by the Maryland State Fire Marshall's Office.
Units on scene: Chief 40, Engine 48, Engine 49, Truck 40, Brush 47, Tanker 44, Engine 67, Rescue 61, Tanker 61, Tanker 74, Tanker 20 and Paramedic 94
Photographs by : Bruce Secrist