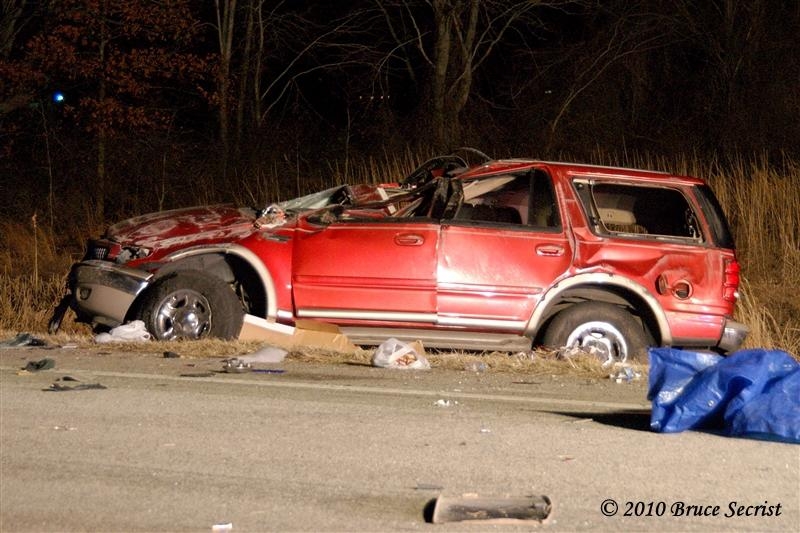 1/5/2010 – At approximately 5:45 PM Queen Anne's dispatched Station 4 (Goodwill), Station 3 (Queenstown), Paramedic 400 and Paramedic 300 for a MVC reported serious with ejection at the intersection of Route 304 and Route 301.
Rescue 4 arrived on location, Officer 405 (K. Bloodsworth) reported 3 vehicles involved with ejection and established command. One patient was transported to Chester River Hospital with minor injuries, one was transported to Memorial Hospital at Easton with minor injuries and the third patient was pronounced dead at the scene.
The accident is being investigated by the Maryland State Police Crash Team.
Units on scene: Rescue 4, Engine 41, Ambulance 40, Ambulance 4, Rescue 3, Paramedic 400, Paramedic 300, Maryland State Police, Queen Anne's Co. Sheriff Dept. and State Highway.
Photographs by : Bruce Secrist