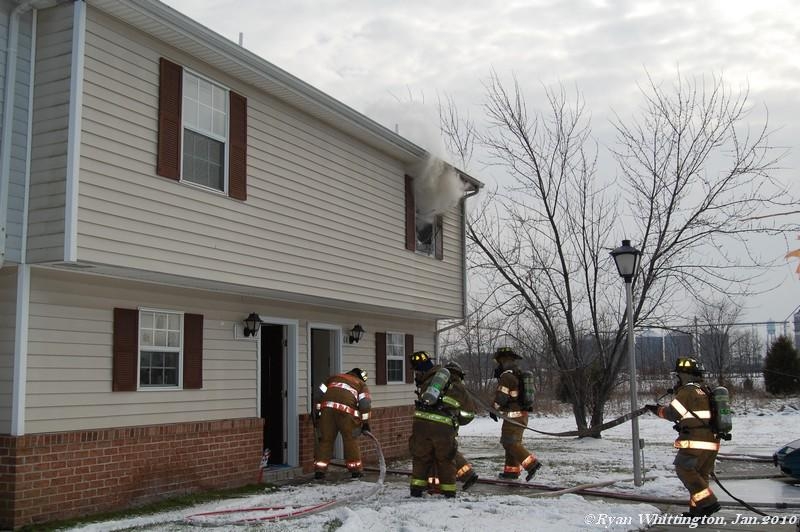 1/8/2010 – On January 8, 2010 at 1333 hours, Kent County EOC alerted Station 50 (Harrington), Station 42 (Milford), and Station 52 (Houston) for a reported structure fire at Diamond Court Apartments.
Command 50 responded with Captain Kenny Brode. Command arrived on location and found nothing evident. Command completed a walk around of the structure and forced entry into the residence. Command then found heavy smoke inside the structure and confirmed a working fire.
The first in engine dropped a 5 inch supply line and placed an inch and ¾ hand line in-service. The interior crews found fire on the second floor and quickly knocked the fire. Additional Engine Crews from 50 & 52 laddered the structure. Ladder 42 had roof operations.
One firefighter was transported to the hospital for minor burns.
Units Responding: Command 50, Rescue 50, Ambulance 50, Engine 50-1, Engine 50-2, Engine 50-5, Engine 42-5, Engine 52-5, Engine 52-2, fire police, Harrington Police, and Caroline County- Greensboro Fire Company had the cover up assignment for Station 50.
Photographs by : Ryan Whittington