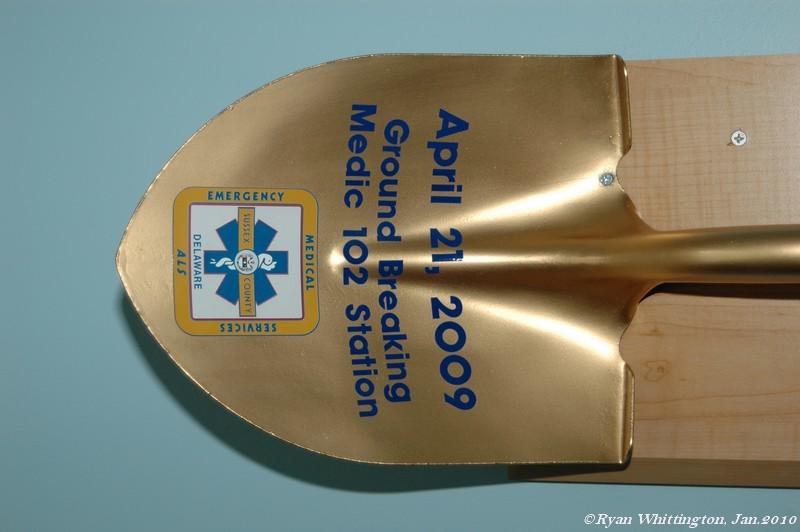 1/13/2010 – Sussex County EMS held its grand opening for its new medic station in Laurel, Delaware. The station is located just east of town on Sycamore off of U.S. Route 13. Previously the Medic unit was stationed at the Laurel Fire Deparment in town. This location allows the Medic unit quick access to all areas served.
County Council Members, County Administrator, State Officials, local fire companies, Sussex County Paramedics, hospital officials, and community members were present for the ribbon cutting ceremony.
The facility will house Medic 102 which primarily handles calls for Laurel, Blades, Delmar, and the Gumboro Area. Records show that Medic 102 responded to over 2,000 calls for service in 2008. The 2009 totals have not been released.
Director Glenn Luedtke led the event, as this was his last official ceremony as Director of Sussex County EMS. Director Luedtke has since retired and Mr. Robert Stuart takes the lead of a great organization.
For more information you can contact Public Information Officer Tim Cooper at 302-236-4325.
Photographs by : Ryan Whittington