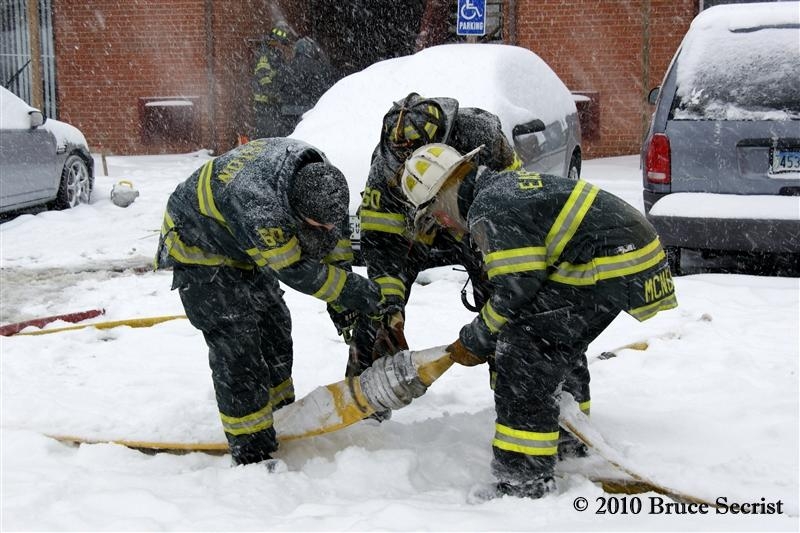 1/30/2010 – With 6 inches of snow on the ground and heavy snow still falling, Talbot Center dispatched Station 60 (Easton), Station 40 (St. Michaels) and Paramedic 96 for an apartment fire at Mulberry Apartments on North Washington Street.
Chief 60 (C.R. Chance) arrived on location, reported a working apartment fire and established command. Crews were able to make a quick knock on the fire keeping the damage minable and contained to the kitchen. Upon further investigation crews discovered the fire had extended into the floor of the apartment upstairs as well.
The cause of the fire is under investigation and the Red Cross is assisting the family misplaced by the fire.
Units on scene: Chief 60, Engine 65, Engine 68, Rescue 61, Tower 61 and Paramedic 96
Photographs by : Bruce Secrist